MOMENCE HAS IT ALL...
From favorable proximity to large municipalities to a strong work force, Momence is a great place to do business!
Proximity to Chicago
Located approximately 50 miles south of Chicago, the City of Momence offers convenient access to both small towns and big cities.
Old Border Town
19th and early 20th Century buildings display a unique charm that harkens back to the earliest days of the "Old Border Town."
Greater Momence Fire Protection District
The Greater Momence Fire Protection District serves an area of 92 square miles and a population of 12,000.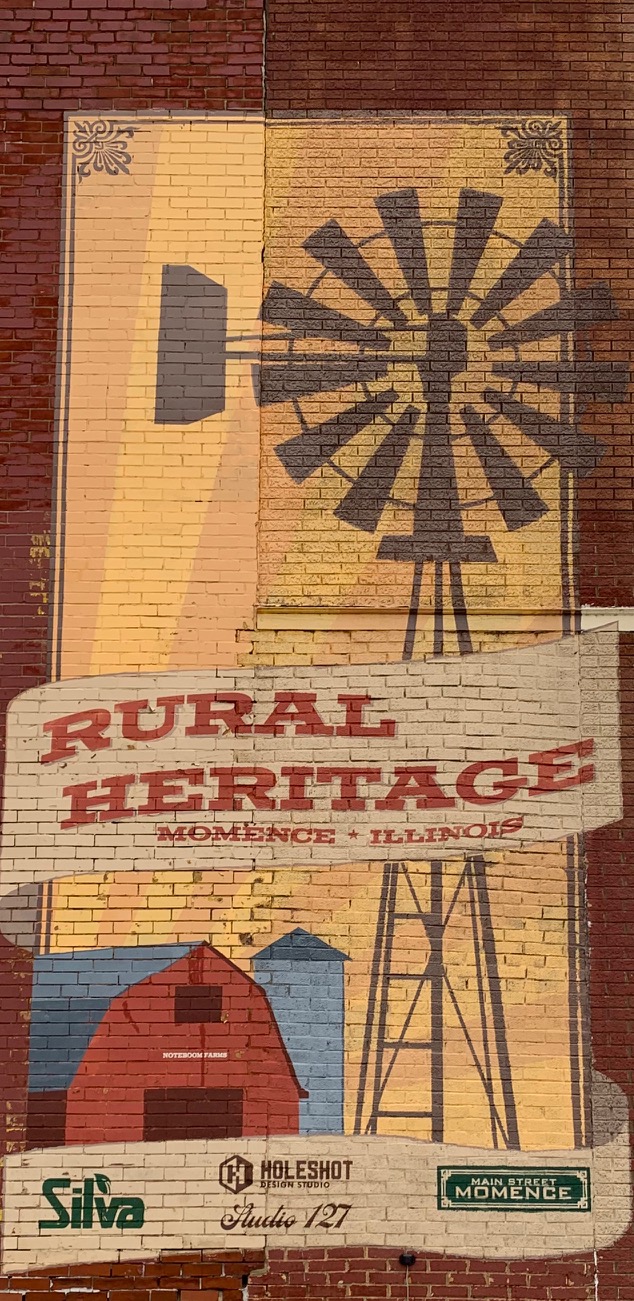 Local Population
The City of Momence has a population of approximately 3,300, with the surrounding Momence and Ganeer townships providing an additional 2,800 people to the immediate area.
Top Employers
Momence is home to two of Kankakee County's Top 10 employers: Baker & Taylor and Van Drunen Farms.
Park District
The thirty-acre Island Park located on Mill Street, maintained by Momence Park District
WHAT WE DO
The Momence Chamber of Commerce offers numerous benefits to businesses within the community!
Business Resources
The Momence Chamber of Commerce assist businesses, new and old, by offering business referrals on all inquiries.
Print Materials
Creation of the community calendar and brochure, which serves as the perfect promotional tool to help new businesses and new residents to learn about their new home, which also entices visitors to the area throughout the year.
Events
Every year the Chamber hosts several events to promote civic and social growth in the community.
Recognition
During the Awards banquet, community leaders are recognized with presentation of the Citizen of the Year award, Junior Citizen of the year scholarship, Business Leader of the Year award and the Lifetime achievement award.
Community Sponsorship
The Chamber supports the community and sponsors a marching band as well as the Queen & Princess Coronation in the annual Gladiolus Festival.
Mission
The mission of the Chamber is to promote the economic, civic and social welfare of the people of Momence and the surrounding vicinity.
THE CHAMBER OF COMMERCE
Established in 1938, the Momence Chamber of Commerce, which boasts approximately 75 members, aims to promote the economic, civic and social welfare of Momence and the surrounding area. The group hosts meetings with informative speakers, arranges regular business after hours and company tours, and holds a summer golf outing to increase communication among local businesspeople and guests.